Main Content
Vail-BeaverCreek.com
Real Estate in a World Class Ski Resort Area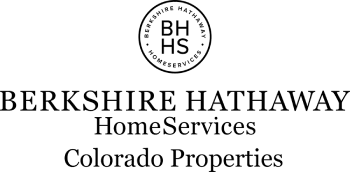 Vail-BeaverCreek Group
Thank You for visiting the Vail-BeaverCreek Group website. Here you will find the complete Vail Valley MLS database of active listings and many other valuable real estate and area resources. With 60+ years of combined real estate experience in the Vail Valley and education that matches the needs of the profession - we know the area and we know rules. Customer satisfaction is critical and we experience more than 75% of our business from repeat clients & referrals - our customers are completely satisfied with the service and guidance that we provide. Please contact us if we can assist you with your Vail Valley real estate needs ... "We Know The Territory!"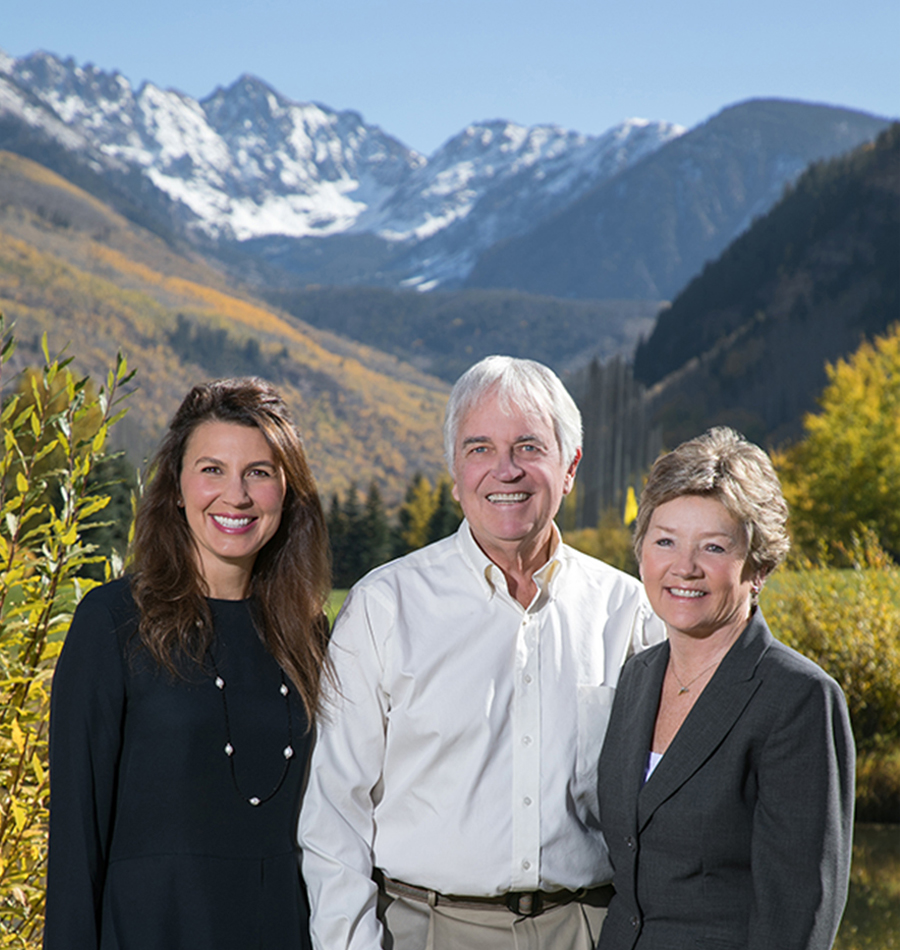 What Our Clients Say
"Our sales experience was long and drawn out. We began the search a full year before we actually purchased. Marla Hillerich worked diligently with us to find our dream home in Colorado. Because we are from out of state you can imagine the difficulties but Marla continuously communicated and searched for the "right" place. After a full year, Marla was successful in getting us the home we have been waiting on. Understanding our wants and needs, and knowing the area was much appreciated and having been involved in more than a handful of real estate transactions, I can simply say that I wish I could have Marla handling all my future one. "
"Marla was absolutely fantastic. She knew the area incredibly well; prices, availability, builders, owners, etc. She helped me find a fantastic location with a high quality builder that she knew well. She is friendly, knowledgeable, easy to work with, and an all around great person. I have recommended her to several others and everyone is more than satisfied with her work. "
"I only hope you know what a jewel you have in Karen. She is the most articulate, intelligent and energetic realtor I have ever had the good fortune to work with. She not only takes care of absolutely everything for her clients, but she does the most unusual from any realtor that I've worked with - and that is: she truly cares about you and the transaction. And I don't mean in just getting the job done. She goes far and beyond all that. The lady does many things above and beyond what you expect - all to make it easier for you her client. I feel truly blessed to have met and worked with Karen and to now also be able to call her my friend. ...it was the best service I have EVER received bar none. And not only the best, but so far ahead of the #2 spot. To understand the impact of that statement, over the years I have had 15 "buyer" transactions, 13 "seller" transactions for a total of 28, utilizing 11 different realtors. "
"Karen was so wonderful to work with. She was so knowledgeable and helpful every step of the way. She really knew what I was looking for and worked hard to find the right property. I was making the purchase by myself and honestly couldn't have done it without Karen. I am so grateful for all of her help and hard work and will recommend her very strongly to anyone I know looking for property. Thank you Karen!"
"Karen was incredibly thorough in our process to purchase a second home in Vail. Karen was professional, Excellent at understanding our needs, negotiating the purchase and handling every detail of the search, purchase and closing. Her local knowledge and attention to detail was critical. Karen Wilhelm's knowledge of the risks of working with out of town mortgage bankers was critical. Not sure our deal would've stayed on track without her tenacity. We would most definitely recommend Karen over any broker we have met. Even when she was out of town and out of country, she was more attentive and accessible than our previous experience. We have only positive things to say about our Buy team (Wilhelms). We appreciate your thorough, diligent and thoughtful guidance and support throughout the process. We're so glad we decided to buy in Vail! We know we'll have many years of wonderful family memories there. Thank you for everything you've done! We'll look forward to seeing her and Robert in the new year!"
"I selected Karen as my Buyer's Agent because of my previous excellent experience with her. She acted exactly as I would have had I been doing the negotiations and processing myself. No pressure, very knowledgeable and delightful to know and work with."
"Karen Wilhelm was outstanding throughout the process. Always accessible, offering assistance and explanations the entire way. When we bought our last property in the Valley we used Karen and we were living out of state. Everything went so well we absolutely would not use anyone else."
"Karen and Robert were great to deal with in finding us the right property. Their knowledge of the area is key. They took the time to understand our interests of what we were searching for in a property and how we planned to use it. Thru their advise on properties, locations, amenities, and future plans we were able to find the perfect place. They made the process feel easy. Thank you for all the help!"
"Very patient and understanding agent. We have known and dealt with Karen for a long time. She continues to be a very knowledgeable, prompt, and caring, successful realtor."
"Karen Wilhelm is a terrific realtor and represented our issues perfectly! We had used Karen in the past, so we were very comfortable with her approach. She has EXCEEDED OUR EXPECTATIONS!! She listens well, knows the market, plans very well, handles all details quickly and effectively, and gets to a successful conclusion quickly! Karen is the best!! "
Latest News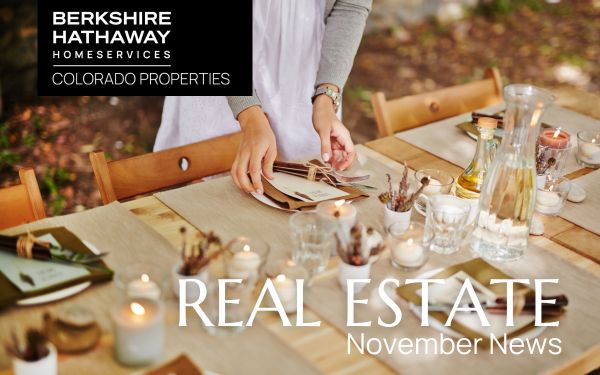 November Real Estate News and Events in the Vail Valley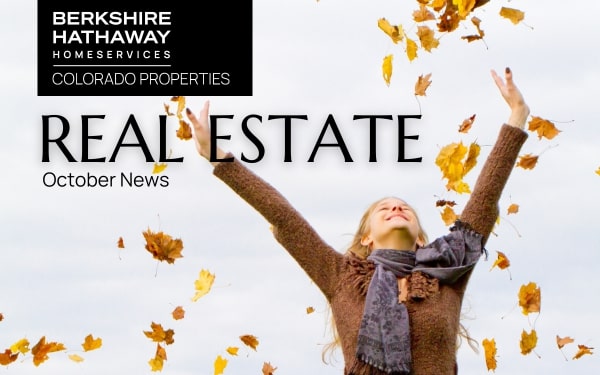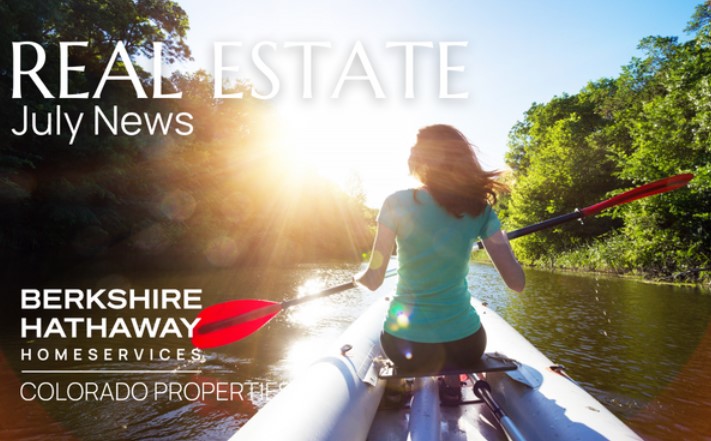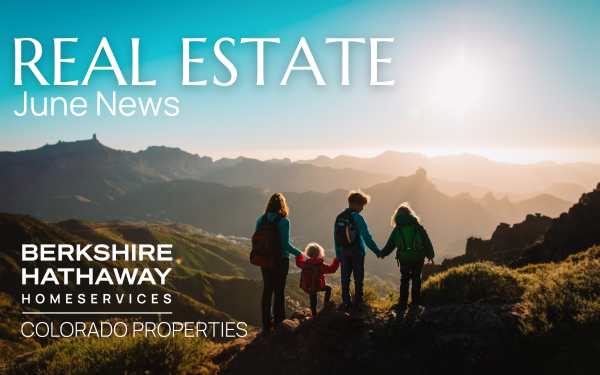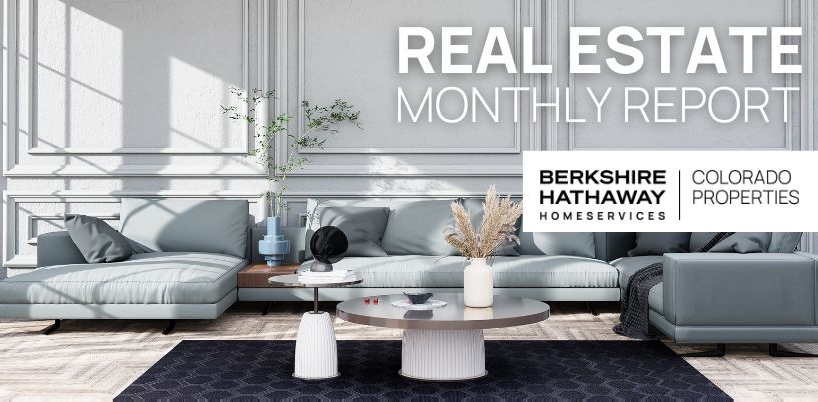 Eagle County Monthly Market Trends May 2023