Frequently Asked Questions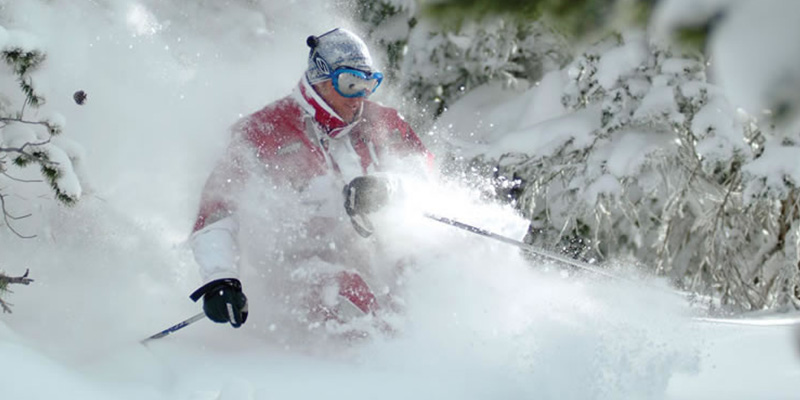 Can a Vail-BeaverCreek ski area condo be rented out by the owners, when the owners are not using it, to reduce the cost of ownership?
Yes, vacation rentals are very popular and rentals do offset the cost of ownership. A history of rentals is usually available to show you this potential. Also the less that the owners use the property and make it available for rentals the greater this potential. However, it is rare to get a rental to cash flow completely without putting a significant amount down. Some properties will rent better than others; eMail us to discuss this further .
If I were to purchase a second home in Vail, how could it be managed in my absence?
There are several companies in the Vail Valley that offer property management services. My company, Berkshire Hathaway HomeServices Colorado Properties, is one of them. Sometimes the property manager is immediately on site; sometimes they are just a phone call away. Property managment and its cost is always an important consideration when buying a second home.
What are the requirements for up-front funds for the purchase of a second home in a resort area?
Typically a Mortgage Company asks for 20% down, there are closing costs associated with the Title Company and the Mortgage Company of approximately 2-3% of the property value and you would want to have your intended purchase inspected by an engineer which would cost about $250 minimum and gets more expensive as the size and complexity of the property increases.
What is a Transaction-Broker?
A transaction-broker assists the buyer or seller or both throughout a real estate transaction with communication, advice, negotiation, contracting and closing without being an agent or advocate for any of the parties. The parties to a transaction are not legally responsible for the actions of a transaction-broker and a transaction-broker does not owe those parties the duties of an agent. However, a transaction-broker does owe the parties a number of statutory obligations and responsibilities, including using reasonable skill and care in the performance of any oral or written agreement. A transaction-broker must also make the same disclosures as agents about adverse material facts concerning a property or a buyer's financial ability to perform the terms of a transaction and whether the buyer intends to occupy the property. No written agreement is required.
What is a Seller's Agent?
A seller's agent works solely on behalf of the seller and owes duties to the seller which include the utmost good faith, loyalty and fidelity. The agent will negotiate on behalf of and act as an advocate for the seller. The seller is legally responsible for the actions of the agent when that agent is acting within the scope of the agency. The agent must disclose to potential buyers or tenants all adverse material facts about the property actually known by the broker. A separate written listing agreement is required which sets forth the duties and obligations of the parties.
What is a Buyer's Agent?
A buyer's agent works solely on behalf of the buyer and owes duties to the buyer which include the utmost good faith, loyalty and fidelity. The agent will negotiate on behalf of and act as an advocate for the buyer. The agent must disclose to potential sellers all adverse material facts concerning the buyer's financial ability, if any and if known, to perform the terms of the transaction and whether the buyer intends to occupy the property. A separate written Buyer Agency Agreement is required, by the Colorado Real Estate Commission, which sets forth the duties and obligations of the parties.
What is Title Insurance?
Title Insurance is actually an agreement of indemnity between the title company and the named insured owner/buyer/lender, by which the title company agrees to protect you against certain challenges to your title by third parties, which agreement is subject to certain exceptions, conditions, exclusions and stipulations which are set forth in the title commitment and policy.
Read about titles and title insurance on the Colorado Real Estate Commission website.
What is a 1031 Exchange?
A 1031 Exchange is an IRS tax rule for deferring taxes on income and/or investment property. It is not necessarily an "exchange", but you must "sell" one property and "buy" another "like kind" property within IRS guidelines. This is considered a very handy vehicle and there are time and value considerations, so check with your tax advisor. More …
What are the hazards of lead-based paint?
For all homes built before 1978, all buyers and sellers are required by law to receive and read a pamphlet outlining the hazards of lead-based paint. Be sure to ask your Realtor for a copy.
What are the income tax implications on real estate transactions involving Non-Colorado residents?
Refer to State of Colorado Tax Information.
What is a Closing?
A Closing or Settlement is the process of completing a real estate transaction. During Closing deeds, mortgages, leases or other required instruments are signed or delivered. Furthermore, accounting between the parties takes place, moneys are disbursed and documents needed for recording are obtained.
What are closing costs?
Closing costs are an accumulation of charges paid to different entities associated with the buying and selling of real estate. Some of the closing costs a buyer might encounter are: discount points, escrow fee, documentation fee, inspection fees and appraisal; for a seller real estate commission and title insurance premium are typically the largest fees.
What is the difference between "pre-qualified" and "pre-approved" for mortgage applicants?
If a buyer is "pre-qualified" it has been determined, with a loan officer, what price the buyer can afford based on the down payment, debts and the amount the mortgage company will approve for the mortgage. Being "pre-qualified" is only a determination of probable credit. If "pre-approved", credit, employment and funds have been approved by the lender.
What is the difference between a "timeshare" and a "Fractional"?
Fractional ownership typically involves three weeks (or more) of ownership on a "rotating" basis. Some of the offerings are for two winter weeks plus one summer week; others are for two weeks summer and one winter. The winter weeks are typically more expensive. These will rotate – this year the fractional calendar might have you with Christmas and New Years weeks, the following year would advance by a week (New Years and the first week of January), the year after that would be the first week and second week of January, and so on. Each offering would start at a different time and the calendar for that property must be reviewed closely. There are fractionals available in Vail, Beaver Creek and Bachelor Gulch. "Rotating weeks" are not very popular with families that have children in school with "fixed" weeks of vacation. Prices vary significantly based on time of year, size of unit, location and amenities. Timeshare ownership involves "fixed" weeks of ownership. In some cases you can purchase a 1-week timeshare; sometimes you must purchase 2 weeks to own at a particular property. Again prices and annual costs vary significantly based on the same factors mentioned above. Vacation Club Membership is another option you have and has become very popular in the past several years. Here you would purchase points that would be used to secure vacation time in Vail with the option of using your points at many other resorts. There is an annual fee that replenishes your points for the new year.
Where can I find Definitions of Real Estate Terms?
Visit Investopedia's Financial Terms Dictionary.
What is the MBA designation?
Master of Business Administration (MBA) is given for advanced scholastic achievement from a university for the completion of graduate level courses in all major areas of business education.
What is the MRE designation?
MRE stands for Master in Real Estate. The MRE designation is awarded through Colorado Association of REALTORS Education Services. The MRE program is designed to provide advanced training beyond the GRI designation. critical skills of the real estate business and provide education in current real estate topics and issues are fully explored. The MRE designation signifies a broker dedicated to professional development.
What is the CRS designation?
Certified Residential Specialist (CRS) is a title awarded to only 2% of Real Estate agents. It requires 80 hours of course work and receiving a passing grade from the CRS accreditation agency via a final examination. To earn the CRS designation, every REALTOR must have a significant mix of experience and volume of real estate transactions. Every CRS Specialist is required to maintain membership in the National Association of REALTORs and to abide by its strict Code of Ethics. To help make your home buying and selling process more rewarding, every CRS Specialist must have a proven track record in the business, as well as advanced education in related areas like finance, technology and marketing. The training available to CRS Specialists includes a strong focus on technology and its applications in the real estate business. Every CRS Specialist is trained to help you understand your local market, screen prospective buyers and sellers, negotiate in your best interest and, ultimately, help you enjoy a successful home purchase or sale.
What is the GRI designation?
Graduate of the Realtor's Institute (GRI) is a title awarded to only 3% of Real Estate agents. It requires 80 hours of course work and receiving a passing grade from the GRI accreditation agency in a final examination.
What is an REO Specialist?
Real Estate Owned (REO) property refers to bank owned real estate resulting from foreclosure sales. There are 1000's of REO properties in every city and state across the USA. There are only a few Agents who know where to go, who to contact and how to work with these banks. The REO Specialists have been specifically trained to attend to all the required details.
What is the SFR designation?
The National Association of REALTORS® (NAR) Short Sales and Foreclosure Resource certification (SFR) is given to Realtors who have completed thorough training in fundamental and advanced topics to help Buyers and Sellers deal with distressed properties.
What is the Berkshire Hathaway HomeServices Fine Homes Specialist designation?
Berkshire Hathaway HomeServices recognizes those Real Estate professionals who have distinguished themselves in the number and/or sales volume of high-end properties. This designation demands comprehensive knowledge of the luxury market, a distinctive marketing plan, uncompromising attention to detail, and a keen appreciation for your clients' unique wants and needs. The Fine Homes Specialist designation was established to define professional competency standards within the Berkshire Hathaway HomeServices Network and to recognize the level of experience and exacting service quality expected by affluent clientele.
What is the Berkshire Hathaway HomeServices e-Certified designation?
Berkshire Hathaway HomeServices has recognized the need for Internet/Website/Email training and assistance for its Affiliate Brokers. To become e-Certified, a Berkshire Hathaway HomeServices Broker has to perform a series of tasks involving sophisticated use of the Internet and its capabilities to demonstrate a significate knowledge of this communications tool before being awarded this designation.
What is a Chalupa?
Not an easy question to answer as it varies from place to place. A Chalupa is a Mexican food favorite made with a hard, corn tortilla covered with either beans, meat or guacamole, or a combination of these, then possibly topped with lettuce, tomato and cheese.