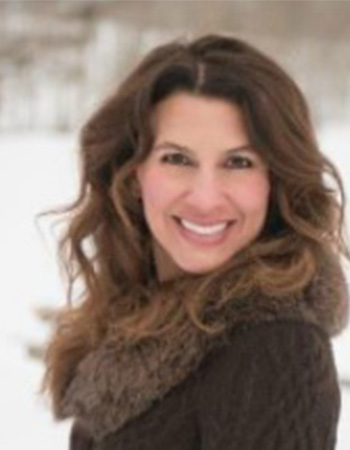 Working closely with partners Karen Wilhelm and Robert Wilhelm they have created a strong and balanced Team Approach to serving the needs of Vail Valley real estate buyers and sellers. Marla has twenty-five years of full-time real estate experience in Vail Valley Real Estate specializing in extraordinary customer service!
Working in Valley real estate since 1998, Marla Hillerich knows real estate and knows Eagle County. Marla began her career in real estate marketing for the Hyatt Mountain Lodge, later joining the r.e. sales team Forbes Real Estate Group (presently Liv Sotheby's) in Beaver Creek. Now with Berkshire Hathaway HomeServices Colorado Properties, Marla's focus has grown to covering the entire Vail Valley market from East Vail to Gypsum with an intimate knowledge and trusted history. Raised on a Thoroughbred horse farm outside of Cincinnati, Ohio, Marla learned from an early age the value of hard work and entrepreneurship. Colleagues describe her as dependable, congenial, consistent, connected, loyal, and patient. Understanding the needs of her clients and intricacies of the work, Marla can always be called on for help no matter the hour or circumstances.Marla's friendly, enthusiastic nature makes work – and life – fun. In her spare time, she loves to stay active with friends and clients, paddle boarding, cycling, skiing, hiking, and playing ball with her two dogs around her Homestead, Edwards neighborhood. When you're looking to purchase your next home in the Vail Valley or in need of an efficient, effective sales broker … "Call Marla and Call It Done!"

Marla was absolutely fantastic. She knew the area incredibly well; prices, availability, builders, owners, etc. She helped me find a fantastic location with a high quality builder that she knew well. She is friendly, knowledgeable, easy to work with, and an all around great person. I have recommended her to several others and everyone is more than satisfied with her work.

BC, Avon CO
Marla was amazing in helping us buy and sell our home. She is very knowledgeable about the Vail Valley and helped us sell our home quickly. She is top notch!

TW & BW, Boston MA
I worked with Marla through a pretty tough market. She educated me throughout the process, respected my position (although she didn't always agree with it!) and sold my unit for a fair price. She helped me with many side issues (such as refi, renting a separate unit for myself, etc). She has knowledge of everything in the area- and she loves the area. She is very positive. I trusted her and loved working with her.

DJ & JJ, Chicago IL
My wife and I really enjoyed working with Marla. Marla is a very effective negotiator, and she worked extremely hard on our behalf. She also listened to our needs and tailored our search process accordingly. I emphatically recommend Marla, and I look forward to working with her again in the future.

MH & HH, Cleveland OH
Although Marla was relatively new to the Real Estate industry in early 2000, we as "shoppers" would have had no idea. Her professionalism and knowledge were 100% top notch. Her timeliness and thoroughness on all follow ups was outstanding... throughout the process, beginning to end. As a result, Marla has remained a friend of ours for the past decade, and will always be our "realtor of choice" in Beaver Creek. We recommend Marla to all of our friends.

GP & MP Chicago, IL
Marla knows the market and other brokers "cold" to your advantage. She is the best and very easy to work with and really goes above and beyond for you.

JS & NS, Mequon WI
Marla was fantastic on each step in our home buying process. She operates with the highest level of integrity and was remarkably responsive to all communication. I trust Marla immensely and she worked extremely hard thorough the entire process for us. We will absolutely use Marla again and recommend her highly.

LH & AM – Eagle CO
I have bought and sold several properties in the valley, more importantly Beaver Creek, and Marla has been through every transaction with me. This was my last owned property in the area so it was a bit emotional for me. Marla picked up the phone and talked me through it and when she did not hear from me she reached out to find out how I was feeling. She not only has won my trust as a broker but also a friend. I am very fortunate to have her in my corner. Marla is knowledgeable in what the market is doing and also with Beaver Creek. She keeps me informed of the actions in the market even when I was not selling or buying. I appreciate her "get up and go for it" attitude. I sent an email that I would miss the hummingbirds at the feeders and her reply was "Hummingbirds are free and now you are". I would recommend Marla Hillerich to anyone interested in buying or selling property in the Vail Valley.

SH, Las Vegas NV
When selecting Marla, I knew she had knowledge of the market and extensive experience. When I heard comments from her former clients, it sealed the deal for me as they were extremely complimentary and I know Marla is a hard worker.

TM, Eagle CO
Marla was extremely diligent, and very professional and had input in every aspect of the transaction, beyond just the sale of the property itself. All brokers say that, but few follow through on it. I do not think we would have/could have closed this transaction without her. e have gained a trusted friend in Marla.

JM, Addison TX