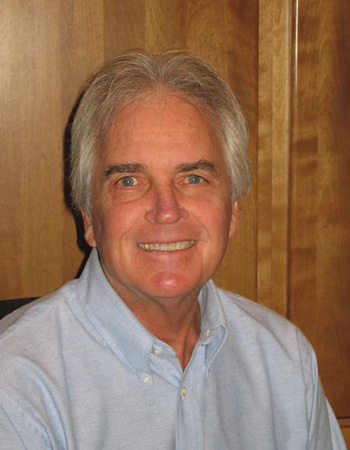 Robert brings 30+ years of entrepreneurial and corporate experience to Berkshire Hathaway HomeServices Colorado Properties with a career emphasis on high technology solutions to business problems. Working closely with partners Karen Wilhelm and Marla Hillerich they have created a strong and balanced Team Approach to serving the needs of Vail Valley real estate buyers and sellers. Robert has worked with Karen since the early 90s supplying hardware, software and database services for the analytical support she provides her clients. To improve Team flexibility Robert became a licensed Broker and member of the Vail Board of Realtors in 2003. Retired as a Broker Associate in 2018 Robert remains active as Technology Specialist for the Group. Robert and Karen have been Vail Valley property owners since 1982.
Why work with The Vail-BeaverCreek Group
Team approach providing excellence in service and a superior client experience.
Over $350M in Vail Valley real estate sales – we have the experience.
Vail Valley homeowner since 1982 – we know the area.
Fulltime Professional Realtors – we know the business.
Education that matches the needs of the profession – we know the rules.
More than 75% of our business is from repeat clients and referrals – our customers are completely satisfied with the service and guidance that we provide.
"We Know The Territory".
Rock Solid in Real Estate (with a Personal Touch) using more than 20 years of combined, full-time, effective experience in the Vail Valley.
Detailed monitoring of your real estate transactions.
Comparative Market Analysis of properties by area, type, size, price and amenities for prospective buyers and sellers.
Careful selection and presentation of properties to prospective buyers based on a thorough understanding of their needs and stated criteria.
Professional guidance throughout the sales process, including negotiations, inspections, financing and closing.
Marketing proposals for prospective sellers.
Marketing and Sales of represented properties.
Multiple Listing Service (MLS).
Open houses.
Continuing Education in Real Estate: contracts, marketing, ethics, 1031 Exchanges, agency relationships, foreclosures, short sales and more.
Bachelor of Science in Mathematics, Northern Illinois University
Married with 2 grown children
Vail Valley property owner since 1982
Avid skier, snowboarder, golfer, biker and hiker
Volunteer, Habitat for Humanity of Eagle and Lake Counties
Volunteer, Vail Tomorrow
Volunteer, Town of Vail Adopt-a-Path Program
Private Pilot, Flight Instructor

Our sales experience was long and drawn out. We began the search a full year before we actually purchased. Marla Hillerich worked diligently with us to find our dream home in Colorado. Because we are from out of state you can imagine the difficulties but Marla continuously communicated and searched for the "right" place. After a full year, Marla was successful in getting us the home we have been waiting on. Understanding our wants and needs, and knowing the area was much appreciated and having been involved in more than a handful of real estate transactions, I can simply say that I wish I could have Marla handling all my future one.

SO & SO, Southlake TX