Buyer Demand Up Despite Inventory Challenges?
Closed sales (down from 2022) and market pace is not reflective of buyer demand as low inventory levels continue to put pressure on sales. As a more historic market comes into focus, there should be relief for pent-up demand as inventory levels generally increase when the winter season and school-years end and the weather warms. The upside for some in the market (see sellers) is that prices continue to remain strong throughout the valley and those who are pricing to the market receive high interest and close to list price (and in some cases, still over with multiple offers). Days on market in April declined from March and the list price to sale price ratio increased. Those are both indications of a strong market for sellers.
Although there are macro signs of an economic slowdown on the horizon, the real estate market may likely buck the trend. Historically, prices are not destined to meaningfully decline (and many markets may continue to see prices increase – see the accompanying chart) while mortgage interest rates have fallen in the last 6 recessions, which would be a benefit to home buyers and those looking to move within the valley.
Our dynamic market remains very local. If you are interested in what your home is worth or values in a particular neighborhood, please contact me today to discuss.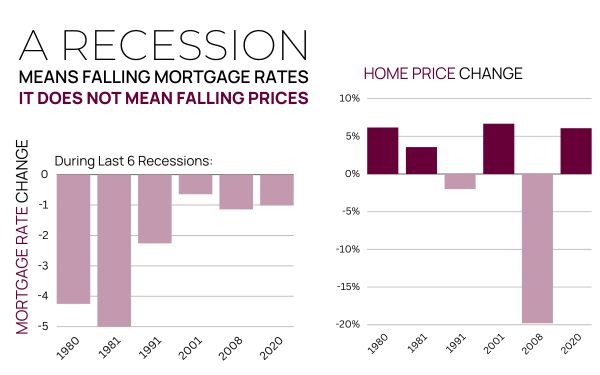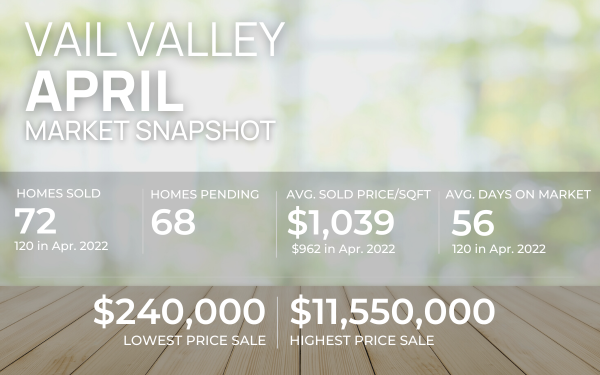 May Events
Plan Ahead