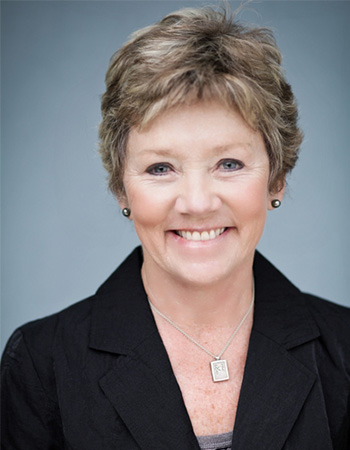 Honored by her peers as 2000 Realtor of the Year! Karen is a Colorado native with a thirty-eight year presence in Vail. Karen earned her MBA from The University of Denver, and has also earned the Masters in Real Estate (MRE), Certified Residential Specialist (CRS), Graduate Realtor Institute (GRI), E-Certification and Fine Homes Specialist designations. Karen is a consistent Top Producer and a member of the prestigious Prudential Chairman's Circle. Karen has served as President of the Vail Board of Realtors in 1999 and various other capacities for the board for over 10 years as well as a volunteer for several organizations. Working closely with partners Marla Hillerich and Robert Wilhelm they have created a strong and balanced Team Approach to serving the needs of Vail Valley real estate buyers and sellers. Karen has thirty years of experience in Vail Valley Real Estate specializing in extraordinary customer service! (See Testimonials.)
Customer satisfaction … More than 75% of my business is from repeat clients and referrals – our customers are completely satisfied with the service and guidance that we provide. See Testimonials
Full time, professional Realtor since 1990 – I know the business.
Education that matches the needs of the profession – I know the rules.
Over $250M in Vail Valley real estate sales – I have the experience.
Native Coloradan and Vail Valley homeowner since 1982 – I know the area.
Team approach to providing excellence in service and client experience.
"I know the Territory" – the entire Vail Valley.
Rock Solid in Real Estate (with a Personal Touch) using more than 25 years of full-time, effective experience in the Vail Valley.
Detailed monitoring of your real estate transactions.
Comparative Market Analysis of properties by type or by area for prospective buyers and sellers.
Careful selection and presentation of properties to prospective buyers based on a thorough understanding of their needs and desires.
Professional guidance throughout the sales process, including negotiations, inspections, financing and closing.
Marketing proposals for prospective sellers.
Marketing and Sales of represented properties.
Multiple Listing Service (MLS).
Open houses.
Online Research Tools for our Buyers and Sellers
Internet promotion and Virtual Tours of these properties at
REALTOR of the Year 2000
"Chairman's Circle" Achievement Awards
"President's Circle" Achievement Awards
"Leading Edge" Achievement Awards
"Top Producer" Achievement Awards
Vail Board of Realtors "President's Awards for Outstanding Service"
President, Vail Board of REALTORs, 1999
President-Elect, Vail Board of REALTORs, 1998
Vice President, Vail Board of REALTORs, 1997
Director, Vail Board of REALTORs, 1994-2000
Director, Colorado Association of REALTORs, 1995-2000
Director and Treasurer, Vail Business and Professional Women, 1991-1995
Sales Professional Award – 1st Place in Award – 'Top 3 Sales Professional in Colorado for Residential GCI'
Full time, dedicated, professional REALTOR since 1990
Real Estate Broker License
Fine Homes Specialist representing Vail Valley's Luxury properties.
Master in Real Estate (MRE)
Certified Residential Specialist (CRS)
Graduate, REALTOR's Institute (GRI)
Short Sales and Foreclosure Resource Certification (SFR)
Real Estate Owned Specialist (REO) – ie. Bank Owned Property
Fine Homes Specialist
eCertified Designation
Continuing Education in real estate: contracts, marketing, ethics, 1031 Exchanges, agency relationships, foreclosures, short sales and more.
Married with 2 grown children
Colorado native
Vail Valley property owner since 1982
Avid skier, snowboarder, golfer, biker and hiker
Shot an 89 on the Cordillera Valley Course
Volunteer, Vail Valley Medical Center (VVMC)
Volunteer, VVMC Pet Partners, Delta Society
(Karen and Sammy pictured right)
Volunteer, Habitat for Humanity of Eagle and Lake Counties
Volunteer, Eagle County Resource Center
Volunteer, Vail Tomorrow
Volunteer, Bravo! Colorado
Volunteer, Vail Board of REALTORs
Volunteer, Vail Business and Professional Women
Volunteer, Town of Vail Adopt-a-Path Program
Private Pilot & Ground Instructor

Karen was so wonderful to work with. She was so knowledgeable and helpful every step of the way. She really knew what I was looking for and worked hard to find the right property. I was making the purchase by myself and honestly couldn't have done it without Karen. I am so grateful for all of her help and hard work and will recommend her very strongly to anyone I know looking for property. Thank you Karen!

HM, Edwards CO
Karen was incredibly thorough in our process to purchase a second home in Vail. Karen was professional, Excellent at understanding our needs, negotiating the purchase and handling every detail of the search, purchase and closing. Her local knowledge and attention to detail was critical. Karen Wilhelm's knowledge of the risks of working with out of town mortgage bankers was critical. Not sure our deal would've stayed on track without her tenacity. We would most definitely recommend Karen over any broker we have met. Even when she was out of town and out of country, she was more attentive and accessible than our previous experience. We have only positive things to say about our Buy team (Wilhelms). We appreciate your thorough, diligent and thoughtful guidance and support throughout the process. We're so glad we decided to buy in Vail! We know we'll have many years of wonderful family memories there. Thank you for everything you've done! We'll look forward to seeing her and Robert in the new year!

RL and KL, Mission Hills, KS
I selected Karen as my Buyer's Agent because of my previous excellent experience with her. She acted exactly as I would have had I been doing the negotiations and processing myself. No pressure, very knowledgeable and delightful to know and work with.

DS and JS, Great Falls VA
Karen Wilhelm was outstanding throughout the process. Always accessible, offering assistance and explanations the entire way. When we bought our last property in the Valley we used Karen and we were living out of state. Everything went so well we absolutely would not use anyone else.

KO and PR, Avon CO
Karen and Robert were great to deal with in finding us the right property. Their knowledge of the area is key. They took the time to understand our interests of what we were searching for in a property and how we planned to use it. Thru their advise on properties, locations, amenities, and future plans we were able to find the perfect place. They made the process feel easy. Thank you for all the help!

JP and LP Menomonie WI
Very patient and understanding agent. We have known and dealt with Karen for a long time. She continues to be a very knowledgeable, prompt, and caring, successful realtor.

SG and EG, Eagle CO
Karen Wilhelm is a terrific realtor and represented our issues perfectly! We had used Karen in the past, so we were very comfortable with her approach. She has EXCEEDED OUR EXPECTATIONS!! She listens well, knows the market, plans very well, handles all details quickly and effectively, and gets to a successful conclusion quickly! Karen is the best!!

JC and DC, Bloomington MN
Karen Wilhelm was there for us. She was always on top of things and fought for us. She kept after the seller's agent as he was slow to get things done and at times acted irresponsibly. It was a true pleasure working with Karen and Berkshire Hathaway is lucky to have her as their representative. Without question, I will recommend Karen to anyone looking to buy or sell a property.

PE and TE, Wellesley MA
Always available, friendly and professional.

AT, Guadalajara, Mexico.
Karen is highly competent and readily available to provide real estate information in the Vail Area. She is totally professional and is willing to assist the seller with all aspects of the sale.

RH, Naples FL